Koraleen Enterprises
PO Box 2950 Escondido, CA 92026 Ph: 760 743-0407 Fax: 760 743-1396
"You're Source for Water Quality Sampling Stations"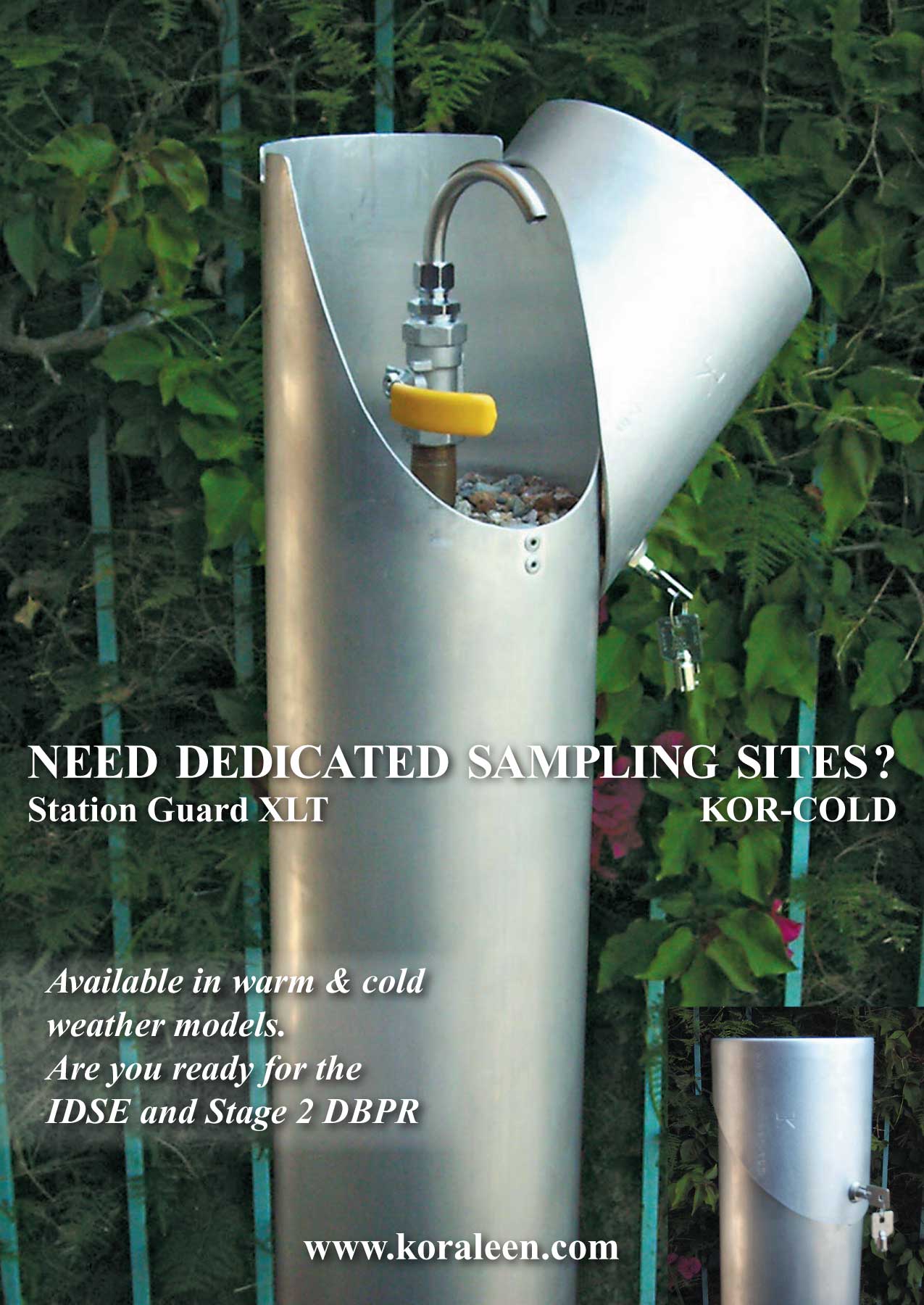 Koraleen Enterprises has manufactured and supplied Water Quality Sampling Stations and Sampling Valves to the Water Utility Industry since 1989. Our "Keep it Simple" philosophy has enable us to provide simple, low maintenance, high quality product while keeping with changing regulations.
We specialize in Water Quality Sampling! We manufacture our Station Guard XLT for warm climates and Kor-Cold for freezing climates.
By keeping it simple we don't have numerous add-ons (hidden costs) for our products. What you see is what you get. We pride ourselves with our high quality, simple, low maintenance, aluminum sampling stations.
Include our Sampling Stations in your site sample plan today.
Thanks for Visiting our Booth at ACE07.
It was such a pleasure meeting each and every one of you!
Please feel free to contact us to place an order or if you have any questions.
Tel: 760 743-0407 Fax: 760 743-1396
email: sales@koraleen.com